Welcome




Welcome to usadance.com, your online portal to all things related to dance and dancing, including dance information, dance shoes and clothing, dance news, a calendar of dance events, an online store for dance-related products . . . and our very own dance blog! We also cover all dance styles. So, whether your interest is in ballroom dancing, ballet, tap, jazz, modern, Latin, cheer, praise, liturgical, Broadway, hip-hop, or any other form of dance, you've come to the right place. Bookmark this site now and make usadance.com your online home for great dance information . . . and more!

Please use the navigation buttons above to browse our site. We hope you find everything you're looking for. And if not, let us know! We're always looking for feedback and positive suggestions.

In fact, if you ever have any questions, please do not hesitate to call us at 813-985-6570 (Rhapsody Ballroom) or use our handy form to drop us a line by email.

- Mission Statement -
---
"Our goal is to provide the most comprehensive and up-to-date information related to the vast subject of dancing, including dance styles, products, news, events, links, reviews and more!"


---
If you are looking for USA Dance, Inc., the non-profit U.S. ballroom dancers association, their website is at www.usadance.org. We have no affiliation with that organization.
---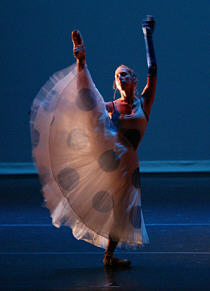 VISIT OUR BLOG!


Get our unique take on all things related to the wonderful world of dance. Click here to check out Richard and Laurie Collett's Dance Blog today!